Hotel Reservation
2023 China Express Visa VIP Services Tel:888-866-9909
---
Applications for the most common visa types will require flight and hotel reservations. The visa application form will require you to enter your itinerary and the information must match your reservations.
Sample of Hotel Reservation: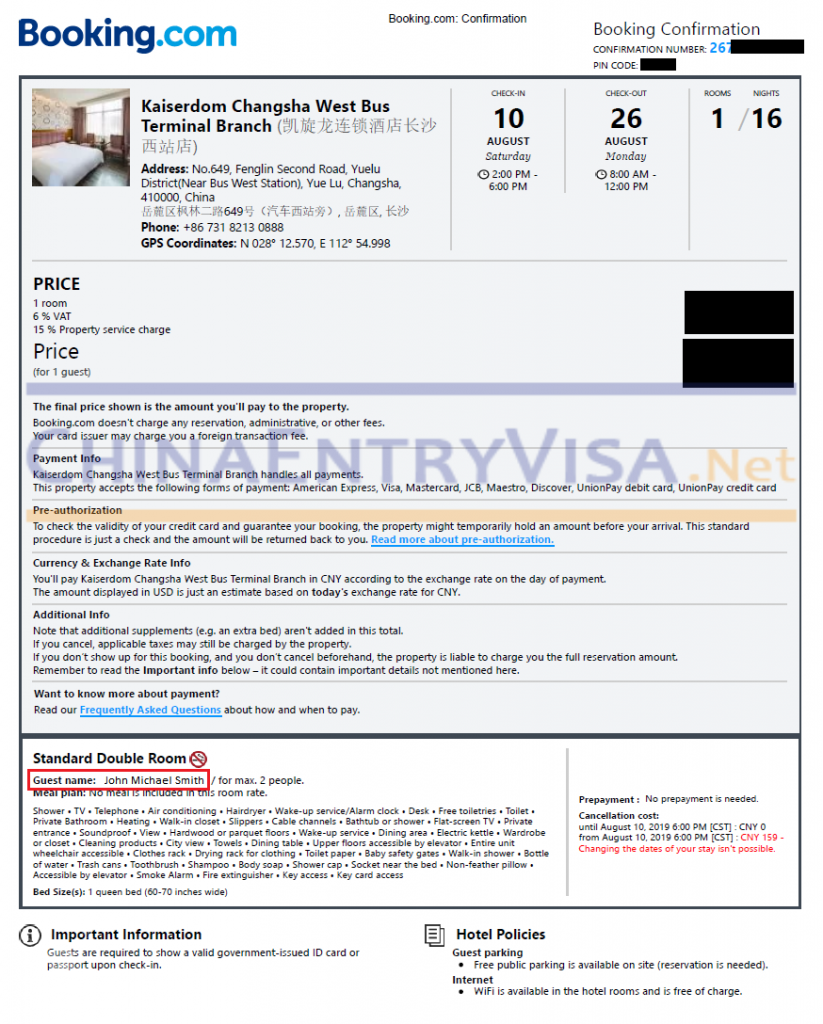 The hotel reservation must have your full name as shown on your passport and a booking confirmation number.
The name, address and phone number of the hotel must be clearly shown on the reservation.
Your must enter the dates and address of the hotel in Section 2.6 of the visa application form. If you have several hotel reservations, you must list them all.
You must print a copy of your hotel reservation(s) and include with your application.
---
Tips:
If you do not have a definite date of where you will be staying or date you will be traveling, we recommend to look into booking a hotel that offers free cancellations. That way you will not lose your money should your travel plans change.
If you are staying with a friend instead of staying in a hotel, you will need to provide an invitation letter and Chinese ID copy or permanent residence permit from the host in China.
If you prefer to book your hotel after your visa has been approved, we can help create reservations for application purpose only. We can also do both flight and hotel at a bundled price. Please visit Reservation Services.
Last Update Date:8-22-2019