Latest notice of work visa Sample
2023 China Express Visa VIP Services Tel:888-866-9909
---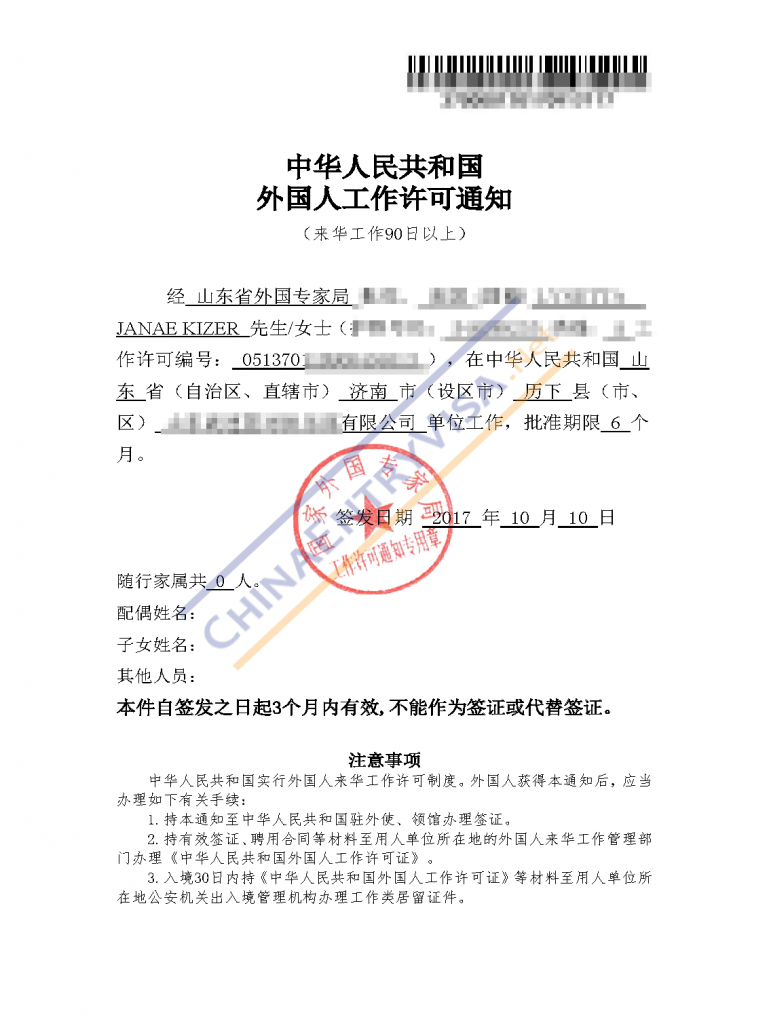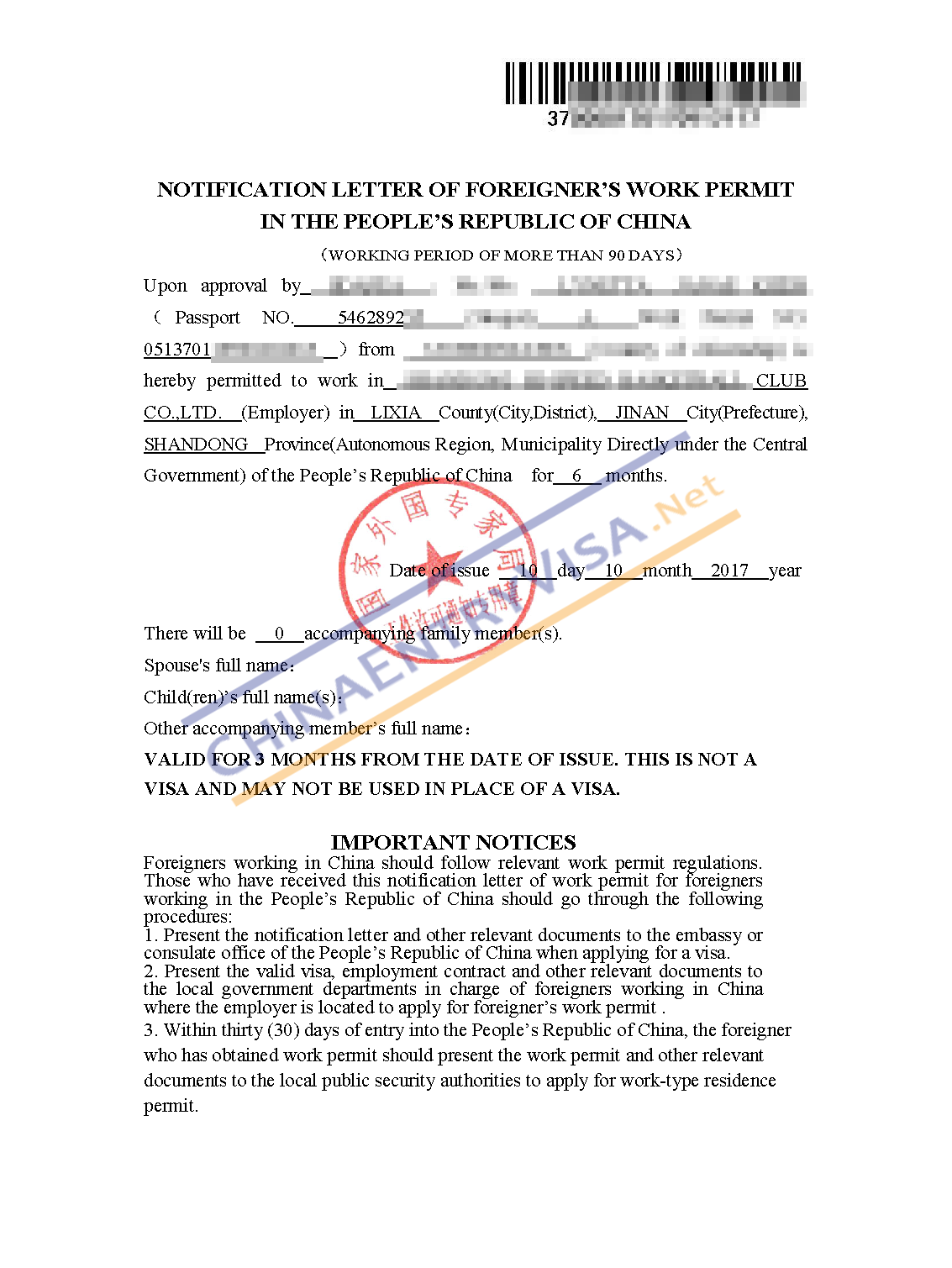 Foreigners working in China should follow relevant work permit regulations. Those who have received this notification letter of work permit for foreigners working in the People's Republic of China should go through the following procedures:
1) Holders of a Z-visa must apply for a residence permit from the immigration department of the local public security authority in the place intended to stay within 30 days of entry into China.
2) In principle, an applicant does not need a medical examination proof for visa application. But a medical examination proof should be submitted when an applicant applies for a residence permit in China. A medical examination proof can be held in the public hospitals which are recognized by local authorities.
3) If a holder of a Z-visa has not finished the process of Working Permit or Residence Permit within 30 days after entering China and leave China, one must apply for a Z-visa once again. If a holder of a Z-visa has finished of process of Working Permit application except Residence Permit, one can apply for the Z-visa with the working permit. If a holder of a Z-visa leaves China after finishing the process of residence permit application but did not go back to China in duly return days, one can apply for a new Z-visa with the working permit and residence permit.
4) If the intended duration in China exceeds 30 days, the applicant should apply for a Z-visa of unlimited stay.
The new rules mentioned above go into effect from this day. Thank you for your understanding and cooperation.
Work permit application in China may require "No Criminal Background Check" and "Diploma" certified by the Chinese Embassy.
Last Update Date:1-19-2018