Description
Examples of documents that can be authenticated:
Certificate of business good standing, financial statement, etc.
Business contracts or agreements
Board Resolution
Minutes of Meeting
Corporate Bylaws
In order to have your documents authenticated by the Chinese Consulate, please complete the following steps first:
Notary:
Documents not issued by government offices should be notarized by a local authorized Notary Public first. The document should be signed in presence of the Notary Public. The notary should add an acknowledgement such as "Signed and sworn (or affirm) to before me this___ day of _______, 20__." and completed with notary seal and signature.
State issued document such as certificate of corporation, certificate of good standing, etc., does not need to be notarized. You should obtain a certified copy and can skip step 1.
Chinese Consulate in San Francisco requires all attached pages to be stamped with the same notary seal, if document is multipage.
State Authentication:
Every document should be further authenticated separately by the Secretary of State by adding a cover statement with a designated big seal, signature and wording recognized by Chinese Consulate.

Some states may require authentication by Town or County Clerk beforehand. Please check with your Secretary of State if this requirement is necessary.

When you submit the document to the Secretary of State, please indicate the document will be used in China. Please make sure you are applying for authentication instead of apostille as China is not a member of the Hague Apostille Convention.
Important note

: Once authenticated, the staples

must not

be removed or tampered with. The Chinese Consulate considers documents with tampered staples as invalid. If this occurs, you will have to restart the process from the beginning.

Documents issued in states under DC jurisdiction must be further authenticated by the US Department of State. This will need to be done after authentication by Secretary of State has been completed.
Federal documents and documents issued in states under DC jurisdiction must be further authenticated by the US Department of State. This will need to be done after authentication by Secretary of State has been completed. You can apply yourself or we can provide this service; please visit US Dept of State & Chinese Consulate Authentication for Business Document.
States under DC jurisdiction include Delaware, Idaho, Kentucky, Maryland, Montana, Nebraska, North Carolina, North Dakota, South Carolina, South Dakota, Tennessee, Utah, Virginia, West Virginia, Wyoming and Washington DC.
---
1) Place an order.
$200 per document (includes consular fee & CEV service fee). This does NOT include return shipping. You may include a prepaid shipping label or purchase return shipping from our website.
The default shipping address will be your billing address, please make sure it is correct. If you would like to have your order shipped to a different address, please list the address in the notes during checkout or email our customer service.
2.) Check your document requirements.
Visit our Homepage to and go to our How To tab to find requirements your document authentication. Please email [email protected] with your order number and scans of your documents for review prior to mailing.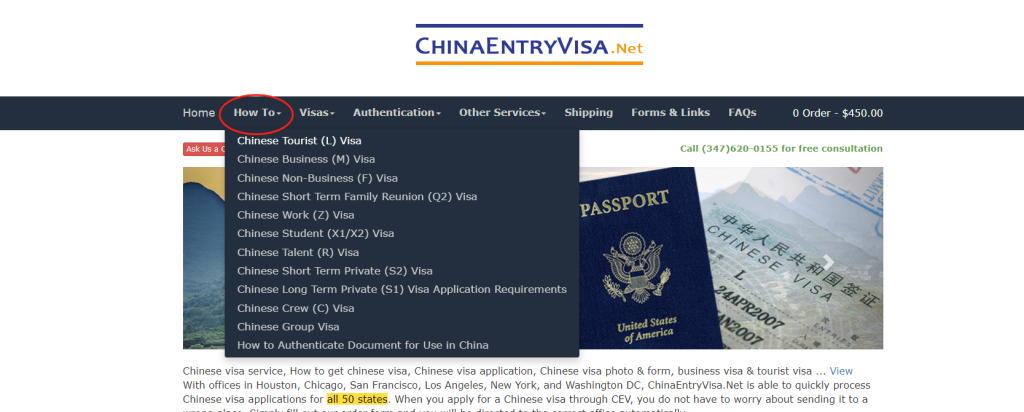 3.) Mail in the required documents:
Document you wish to have authenticated.
Completed Consulate Legalization Application Form. The form must be typed in capitalized letters on computer, printed out and signed in both places in Section 8.
Photocopy of passport name page. Top and bottom pages must be included. No corners or edges should be cut off.
Any additional required documents (varies on document type and Consulate)
Order confirmation email
4.) Patiently wait.
Regular processing time can take approximately 2-4 weeks.
Expedited service remains suspended.
If you are on a time constraint, it will be faster to have State Authentication completed yourself.
Holiday closings will incur some delay.
Once your document is retrieved from the Consulate, we will ship your document back to you. You will receive a tracking number when your order has shipped.